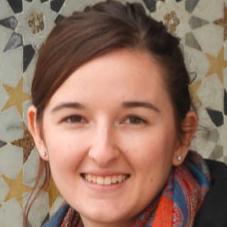 Giulia Maria Nava
Email:
giulia.nava@unimi.it
Cicle:
XXXIII
A.Y.
2017 - 2018
Supervisor:
Federico Lazzaro
Title:
Role of Translesion Synthesis (TLS) polymerases in rNMPs incorporation during DNA replication
… read more
Curriculum vitae
:
>>>
Publications:
Measuring the levels of ribonucleotides embedded in genomic DNA
A. Meroni, M. Nava Giulia, S. Sertic, P. Plevani, M. Muzi-Falconi, F. Lazzaro
RNase H activities counteract a toxic effect of Polymerase in cells replicating with depleted dNTP
A. Meroni, G.M. Nava, E. Bianco, L. Grasso, E. Galati, M.C. Bosio, D. Dalmastro, M. Muzi Falconi, F.
NUCLEIC ACIDS RESEARCH